Don't Sabotage Employee Cybersecurity Training With These Common Mistakes
Why Your Business Needs to Beef Up Employee Security Awareness
Can Your Security Culture Keep Cybercriminals at Bay?
Become an Expert at Spotting Phishing Emails
TECH EXPERTS THAT CARE ABOUT YOUR SUCCESS
Cybersecurity IntecIT
IntecIT Solutions is a leading managed service provider of information technology services and active cybersecurity management for growing companies. We help businesses manage technology complexity – from IT services and infrastructure management to special projects. We are revolutionizing the way companies interact with their technology. We're not just a Managed IT Services Provider—we're your no-holds barred tech superheroes who are committed to 100% success for your company!
Managed service provider, Cybersecurity cincinnati oh, cyber security company northern ky, IT service companies, IT support Ft. Mitchell KY, IT Support Cincinnati OH, IT support Crestview Hills KY, IT support Florence KY
Disaster recovery cincinnati oh, disaster recovery northern ky, Cybersecurity certificate cincinnati oh, Cybersecurity certificate northern ky, Data backup intecit, Map intecit, It consulting cincinnati oh, IT consulting northern ky, Managed service provider near me, IT provider near me, IT service provider northern ky, IT service provider near me
IT provider cincinnati oh, IT support northern ky , Data backup and recovery tools and methods, Microsoft office 365 cincinnati oh, Microsoft office  365 northern ky, Cloud computing cincinnati oh, Cloud computing northern ky
leverage your technology — improve your business
Improve analysis — get better results
Your business deserves a technology partner who is able to improve your business. Quite simply, intecIT is better equipped to analyze all aspects of your IT infrastructure and produce hidden opportunities that can leverage growth.
Managed Service Provider cincinnati oh intecit, Managed Service provider near me, managed services provider northern ky intecit, managed service provider ft. mitchell ky
Be in sync with your tech partner
Your dedicated team will have everything running and optimized in no time. We've got better systems than ever before that simplify the entire onboarding process, integrate with your business seamlessly to get you up-and-running quickly.
Better expertise boosts your execution
Your dedicated team of experts will have everything running and optimized in no time. We've got better systems than ever before that simplify the entire onboarding process, and integrate with your business seamlessly to get you up-and-running quickly.
Your search for better communication ends here
You deserve an MSP that answers the phone. Every client is paired with a dedicated team and 24-7 support lines to make sure you get what you need, when you need it. Your business success is part of our source code. We're committed to being available, responsive, and committed to your success.
Supercharge your business
Ready for the next generation of Managed IT Services? Let's work together to supercharge your business and drive results. We don't just close tickets, we come alongside our clients with insights, strategy & tactical roadmaps so you can maximize technology investment while making an impactful bottom line difference in today's competitive marketplace!
See our award-winning strategic partnerships
IT Services Designed To Deliver Success
Technology systems are critical to your company's operations. You need a dependable IT partner that can uncover the technology issues you don't know about. Minimize your business interruptions and proactively protect it against cyberattacks.
Security
Your valuable data can be compromised instantly without expert planning and support. Our certified security experts maintain the highest level of safety providing peace of mind with our layered protection system.
Managed IT Services
Our world-class team will ensure your business operations run smoothly and cost effectively as you grow. They'll also make sure to securely connect both onsite and remote workers so everyone is working together efficiently.
IT Strategy and Customization
Achieve your IT goals with less time, money, and effort. We provide the expertise to create an optimized strategy that fully supports all of your operations. We are experts at third party integration for creating a seemless work environment.
Cloud Services
Leverage the cloud to drive revenue and growth through seamless automation, desktop virtualization with backup or disaster recovery in any type of environment. Effortlessly scale your operations as your business grows.
Managed IT and Professional Technology Consulting
We are a team of certified IT professionals who apply intecIT's design philosophy to your technology, enabling you to be more efficient and reliable to better prepare for the future. At intecIT we specialize in designing and implementing technologies providing your business a competitive edge. Our team of certified IT professionals is dedicated to ensuring we deliver security, scalability and stability.
Award Winning Service
intecIT Solutions has supported thousands of customers since 1997. We've kept nearly 3,000 systems running smoothly at 50 satisfied clients.
Technology Solution Consulting
Technology sits at the heart of every business, and a one-year technology plan that aligns with your goals is critical for success. Let's design you a tech road map to help your business succeed.
Do More in Less Time
Streamlined workflows and proactive support systems help you gain an edge over the competition. With streamlined workflows your business maximizes productivity and profit.
Flat-rate Billing
A predictable, positive result is what you can expect by investing in your technology. Invest today for the future and you will be able to avoid unexpected surprises that cost time and money!
Interested in learning more about how intecIT's Managed Services can improve your business's technology? Contact one of our lead engineers at info@intecit.com or call (877) 757-2804 to get started!
A business of any size can benefit from efficient technology. IntecIT's Managed Service offerings improve your technical results via focused, proactive and standards-driven methods.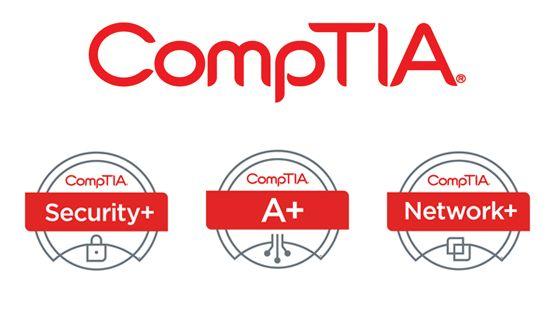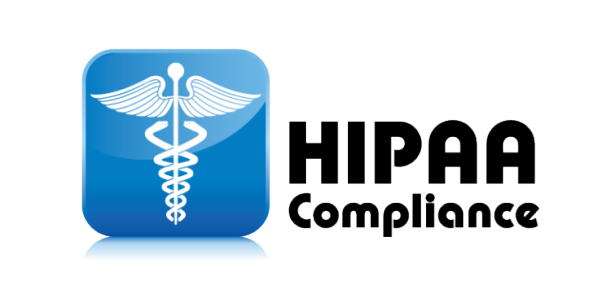 What our customers have to say
I wanted to express my gratitude for the help on our wmccportal.com project.  We have now rolled the initial design out to all our 10 sites across the Midwest & Texas. The feedback we have gotten from the daily users and our customers is incredibly positive.  From my perspective, as the one responsible for our groups AP & AR Functions we have seen an incredible number of efficiencies related directly to the portal.  It is hard to track all the indirect benefits of the portal, but I know they exist. Below are some of the metrics we do track.
We manage about up to 50,000 truckloads per year, prior to the portal we were handwriting tickets and doing a lot of manual entry.  With the portal, we have reduced our data touches from a manual 5 times, to a very automated 2 times.  Not including support reports, we consolidated our data in one spot, all of our divisions can access the data in real time, and they no longer have to complete manual reports.
This reduction in touches on the AP/AR, has led to a drop in customer service errors (CSE) from 4% on average, to last year we ended the year at .48%. The drop is man hours, has saved our company on average 20 worked hours per week.  I know this because we recently moved from a full-time person down to a part time position to manage CSE and CSR's (customer service requests).
Due to the nature of our business, construction supply, we are seeing our revenues scale pretty much more than previous years. We have increased our revenue by 300% without increasing headcount in our account department, much of this is because we have moved from the manual process to the automated ticketing and approvals process of the portal.  I would have expected to add another full-time person to the AP/AR team without the portal.
Including, the site hours spent, the paper ticket costs, the part time CSE rep we do not need, along with the full salaried position we do not need. I would estimate a savings of $80K per year by fully leaning into the portal and the digital roadmap that Intec has built for WM.
WM looks forward to continuing this road map with Intec, they are a great digital partner for our WM group.
Are You Using The Right IT Service Provider and Security System?
The business technology landscape can be complicated and constantly changing, making it difficult to embrace new technologies with confidence. MSPs are experts in modern confidences but few have the capabilities or team necessary for comprehensive support.
1.
Does your current service provider have poor response time and resolution?
2.
Are service offerings one size fits all or custom tailored to your needs?
3.
Does your MSP use the latest tools for system diagnosis and data loss prevention?
4.
Are you confident your MSP is installing and configuring equipment for optimization?
5.
Is there consistent communication and updates with your MSP?
6.
Are you getting value from your MSP that translates to efficiency?